Wonders Found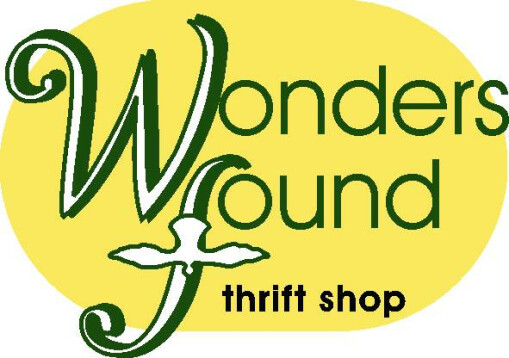 Wonders Found Thrift Shop is a community outreach ministry of Mt. Calvary UMC. Our mission is to provide reasonably priced clothing, goods, toys, books and furniture to shoppers while earning funds to support mission endeavors near and far.
Everything we sell is received as a donation.
Our entire staff is volunteer.
All proceeds go to mission projects.
We provide funding for Mt. Calvary's Mission Team which travels 2-3 times a year to areas devastated by natural disasters. We work with the local mission volunteers to rebuild and renovate homes. We have served in this way from South Dakota to Mississippi to North Carolina to New York and many places in between. If you would like to be a part of this ministry, stop by the shop for information.
Local ministries we support include Bethesda Mission, Robert M. Jackson Veterans Center, Neighborhood Center, Grace Neighborhood Friends, and Foose Elementary School. And we are happy to provide clothing and household goods to families displaced by fire or flood.
In addition, we offer loving hospitality to all who enter our door. Coffee, tea and cookies are free to shoppers.
We invite you to stop in to shop, browse or say hi!
Who knows what wonders you will find!